Our Board of Trustees
Catriona Eagles
General Information
Originally from Taranaki, I love living in Taupo with my
family. My association with Taupo Primary started
when Olivia started 5 years ago and then Kate 2 years
later. Day to day I work at Cheal Consultants as a
resource management planner. What I love about our
community and town is the warm welcome that we give
our new families, the involvement so many have in
voluntary organisations, and the amazing outdoors we
live amongst, even if it is freezing out there at the
moment. I love hiking, kayaking, roasting
marshmallows, mountain biking and helping at school
outings. I hope to see you around school, town, or
supermarket. Say hi as I would love to meet you and
hear your thoughts about our school.
Kirsty Darvill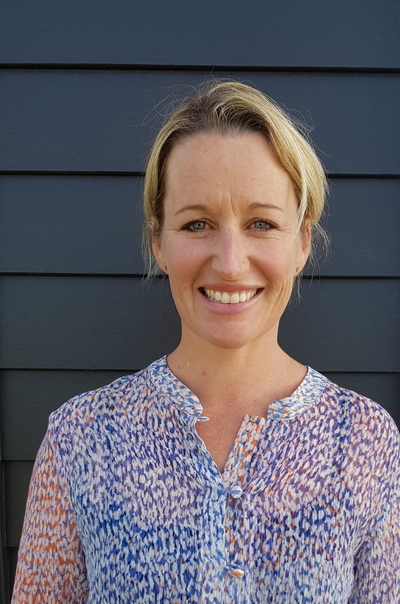 General Information
Hi, I am Kirsty Darvill. My husband Mike and I have lived in Taupo for 10 years. We have 4 daughters Ella, 11, Kate, 9, Pippa 6 and Charlie aged 3. We have loved being involved in Taupo Primary School since Ella started as a new entrant in 2013 and I am excited about the opportunity to join the Board of Trustees.

I started my career, a few years ago, as a primary school teacher in Hastings and I then taught in London. When we returned from London to start a family I retrained as an early childhood teacher. In 2011 we opened My Treehut early learning centre, which has now grown to include Stepping Stones Home Based Care and this year we opened The Cubby.

Currently I have the role as the ECE Rep on the Taupo Kahui Ako (Community of Learners) which I enjoy.

I am a strong believer in the benefits of getting our tamariki out in nature. I am passionate about education and about supporting our teachers and students to do their very best.
Ben Westerman
General Information
I've been born and raised in Taupo and my family have been part of the community here for over 70 years. I was a student at Taupo Primary growing up and am proud that two of my three kids are currently attending with the other following closely behind. I own a property management and real estate business in our wonderful town and am passionate about growing our thriving community. I am the chair of the Towncentre Taupo board and love getting involved in the great opportunities our town and CBD has to offer.
I joined the board at Taupo Primary in late 2020 and really enjoy being involved in the fantastic group around the passionate board table, the senior leadership team and the wider teaching staff at our great school. Being able to give back to a school that started my educational journey is a real privilege and I'm excited about the future the school has in front of it.
Sindre Stoeten
General Information
Hi there,
My name is Sindre Stoeten. I was born and raised in the country of Vikings, Norway! I moved to New Zealand in 2013, studied Chiropractic, and moved to beautiful Taupo in end of 2019.
I am married to a local Taupo girl, Kasey, and we have 3 children ( Kiara 9, Oakland 6 and Miley 1.5.
When I'm not on the local running/biking trails exploring the stunning wildrness around the lake, I operate Lake Taupo Chiropractic.